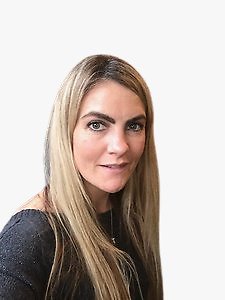 If You Are Healthy, You Are Wealthy!
My life has been far from plain sailing. I worked in various stressful yet successful sales positions for 8 years and I had a breakdown in the middle of my sales career. In 2012 I decided to change my career, sold my flat and I went to Australia which was a big risk for me at the time. I qualified as a personal trainer in Perth and went on to work on mine sites engaging a challenging workforce, who worked 12 hour shifts in wellbeing activities and exercise.

When I decided to return to the UK I worked as a freelance Corporate Wellness Consultant for a motor racing company, an infrastructure company and various London schools. I then decided to relocate to the south coast, set up my own fitness brand and I started personal training clients by the sea. Alongside this business I gained employment in the NHS as a Staff Wellbeing Advisor and I qualified as a Reiki Master Practitioner and Teacher.

Now 4 years on I still work for the NHS as Pastoral Fellow. I support the doctors of all grades and medical students with their mental health and any work or personal challenges. I continue to do my private work providing Reiki treatments and teaching Usui Reiki level 1 and 2.

My wealth of experience enables me to give sound advice. I have a high level of emotional intelligence and I lead by example. I really support clients to turn their lives around, I guide them to find the answers and the motivation to do that. I really understand and care about people, I know how they are feeling when times are tough and I am a great listener. Clients who work with me don't regret their decision, so do contact me and let's get started on your Reiki journey.